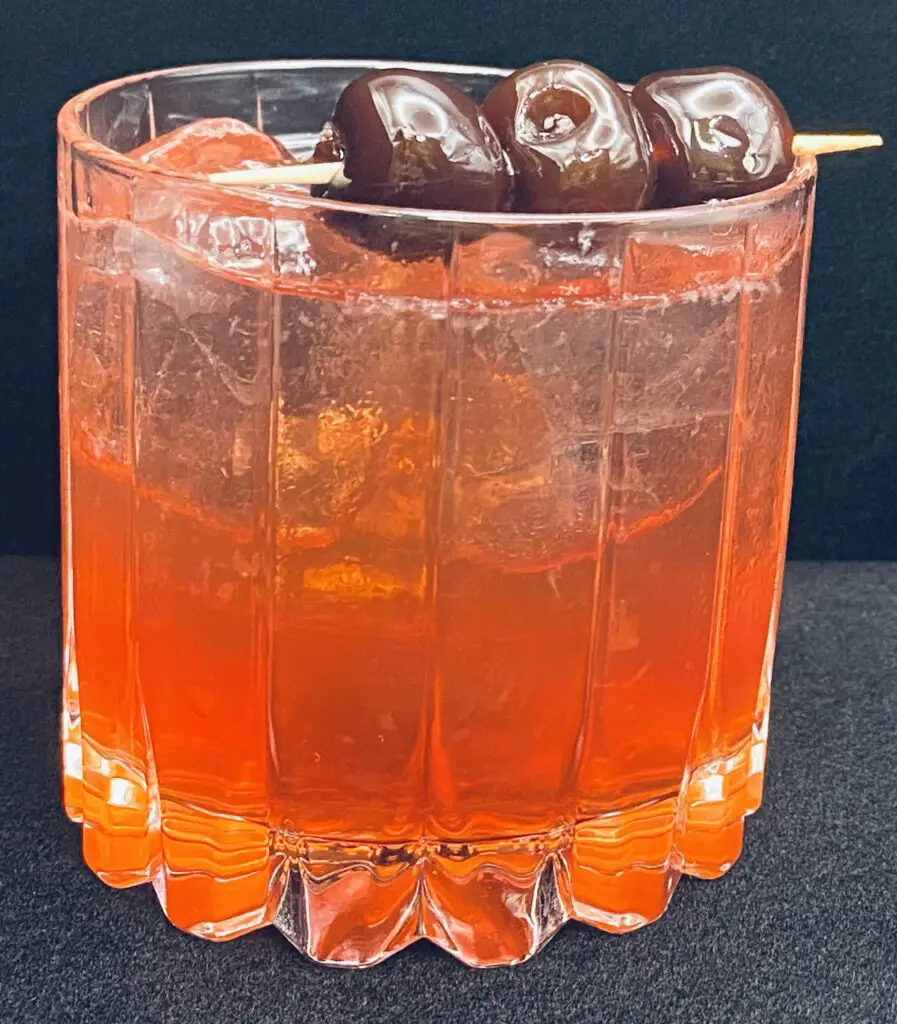 This cocktail is an indulgent sweet treat for fans of amaretto (a almond marzipan flavour) and sweet cherries. Vodka Guy doesn't have a massive sweet tooth so is unlikely to drink more than 1 or 2 but some friends of his who live for desserts can really knock these back. If you use the best ingredients you can afford, however, it is a cocktail worth drinking. I recommend you experiment with the amount of cherry syrup. Some people prefer more than 1 tablespoon in this drink but I don't recommend you use more than 2 tablespoons. If you use more than 1 tablespoon of syrup, try and increase the amount of amaretto and lemon juice (especially the lemon juice) to balance the drink flavours out more.
Equipment:
cocktail shaker and strainer (or glass jar with lid and small strainer), 35ml measure, tablespoon measure, 250ml glass (or larger), ice, cocktail stick, and stirrer (small spoon perhaps!).
Ingredients: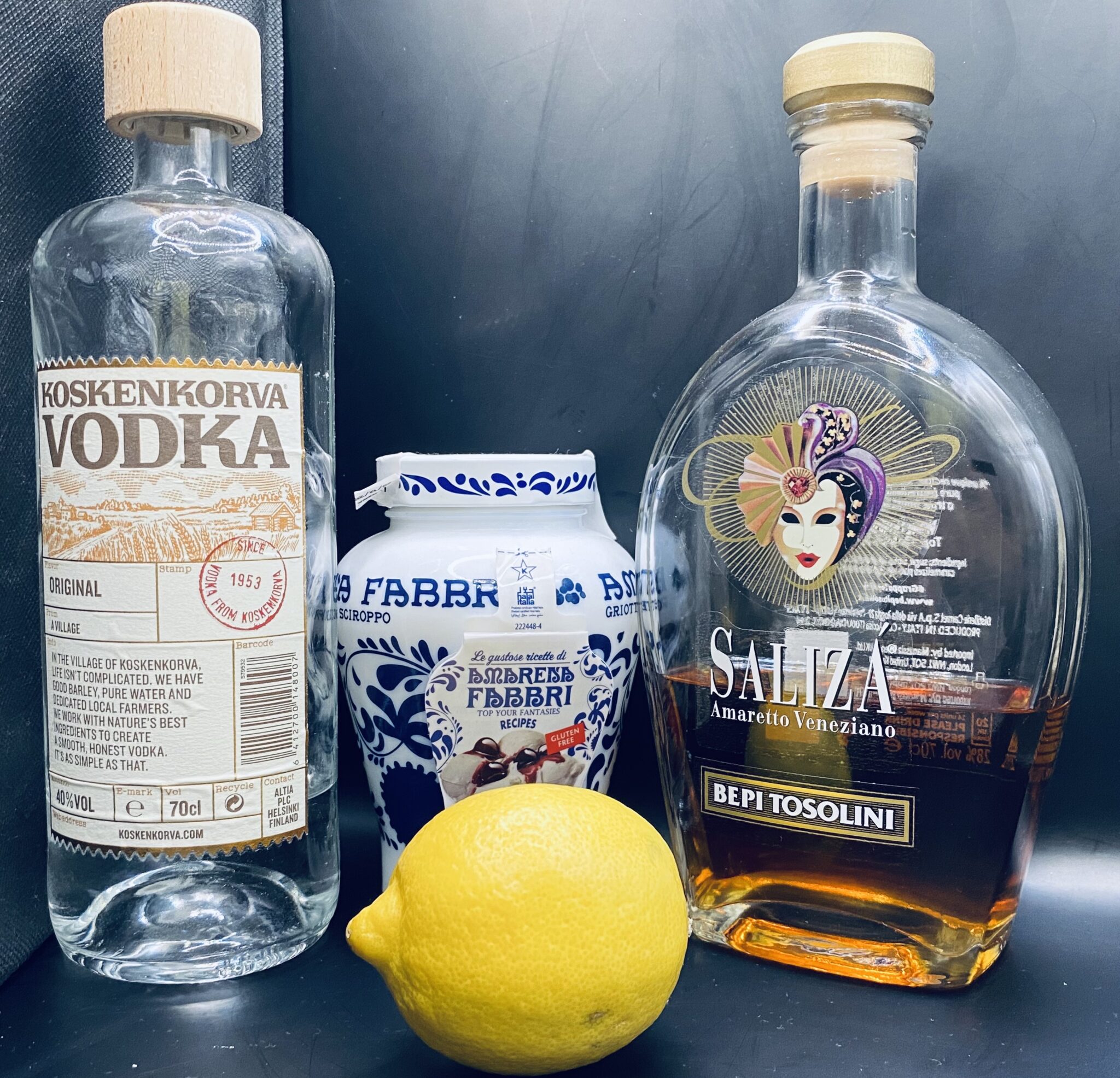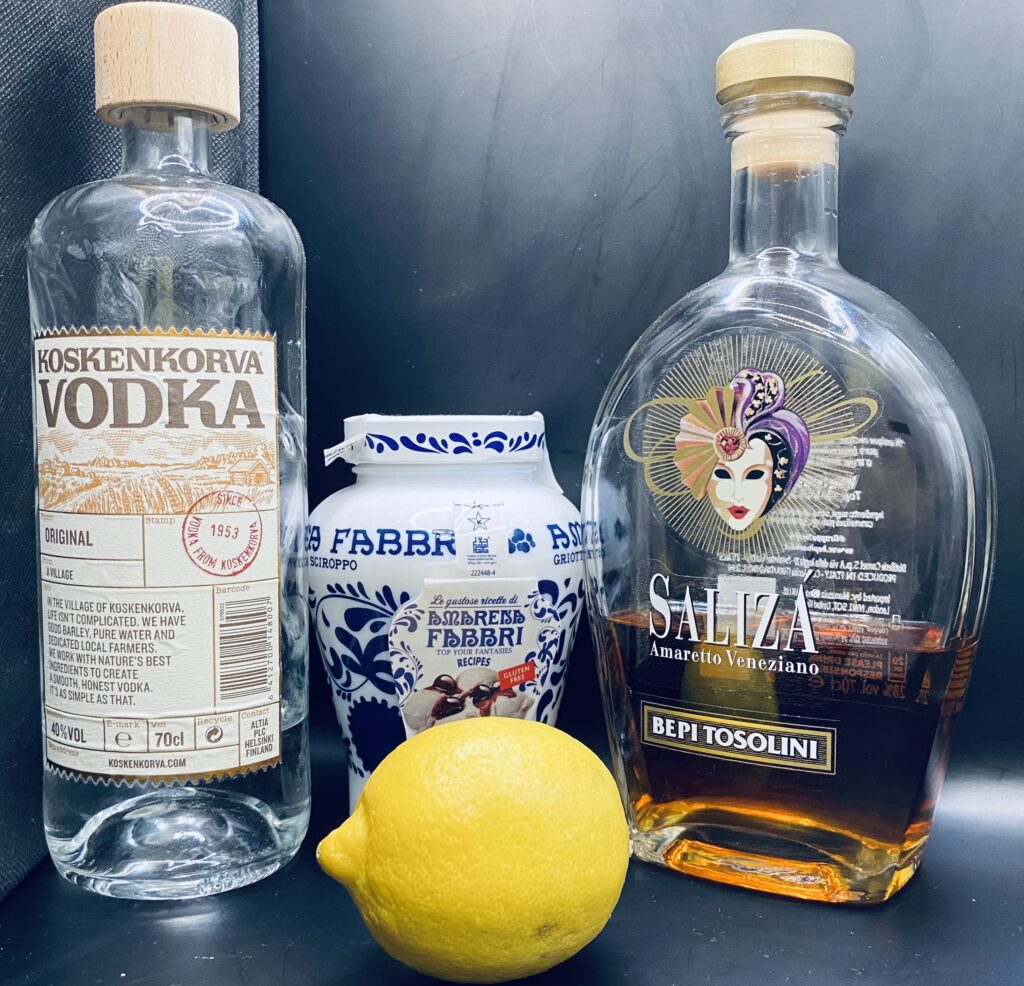 35 ml amaretto. I recommend Saliza (superior to Amaretto). You could use Disaronno if you are in a bind.
15 ml or one tablespoon cherry syrup. I recommend Fabri Amarena. There are cheaper brands but if you are going to have this sweet treat cocktail, it is not worth skimping on the cherry flavour.
3 or 4 demi-glace cherries from the jar you used for the cherry syrup. Thread these onto a cocktail stick.
35 ml vodka. How about Koskenkorva?
Big squeeze of fresh lemon juice – a quarter of a yellow lemon, perhaps.
sparkling water.
Recipe:
Place the amaretto, vodka, cherry syrup and lemon juice in a cocktail shaker or jam jar with lid together with ice and shake well. Strain contents into glass containing fresh 4 or 5 ice cubes. Top up with sparkling water and stir gently. Serve with cherry cocktail stick balanced on top and maybe a straw.