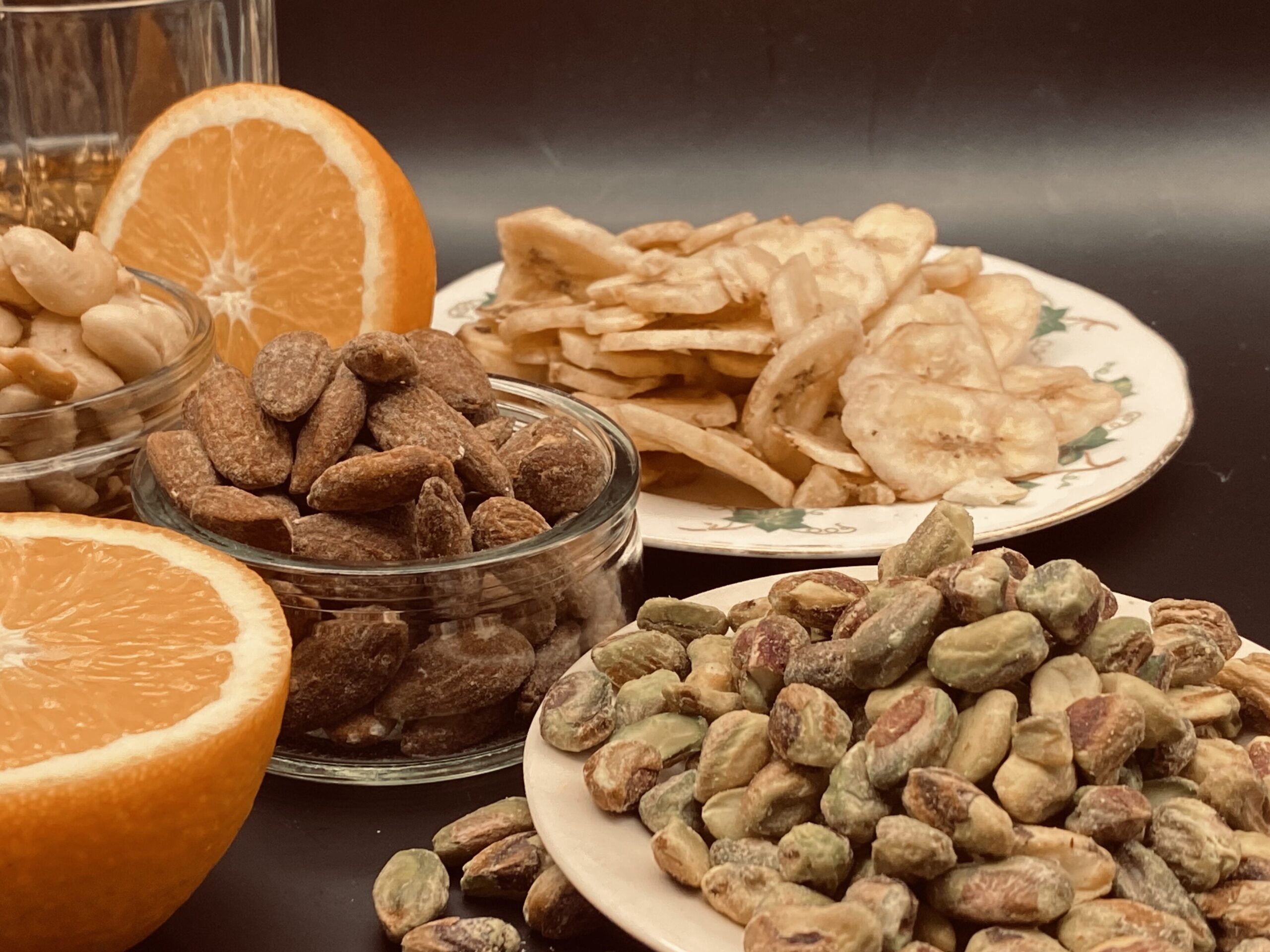 The answer, like all the most truthful answers is, it really depends. It depends in what format you are drinking the whiskey, the time of day and type of meal or refreshment you are having.
What to eat with whiskey before dinner?
If you are drinking a whiskey cocktail like a sour or an old fashioned and it is a single pre-dinner drink then how about some truffle flavoured potato chips, salted mini pretzels or a handful of roasted nuts like cashews, smoked almonds, pistachios. Please, no peanuts! Somehow the flavour profile does not go as well as other nuts. How about banana chips or sultanas? The sweetness and deeper flavour notes of dried banana and sultana pairs well with the character of whiskey.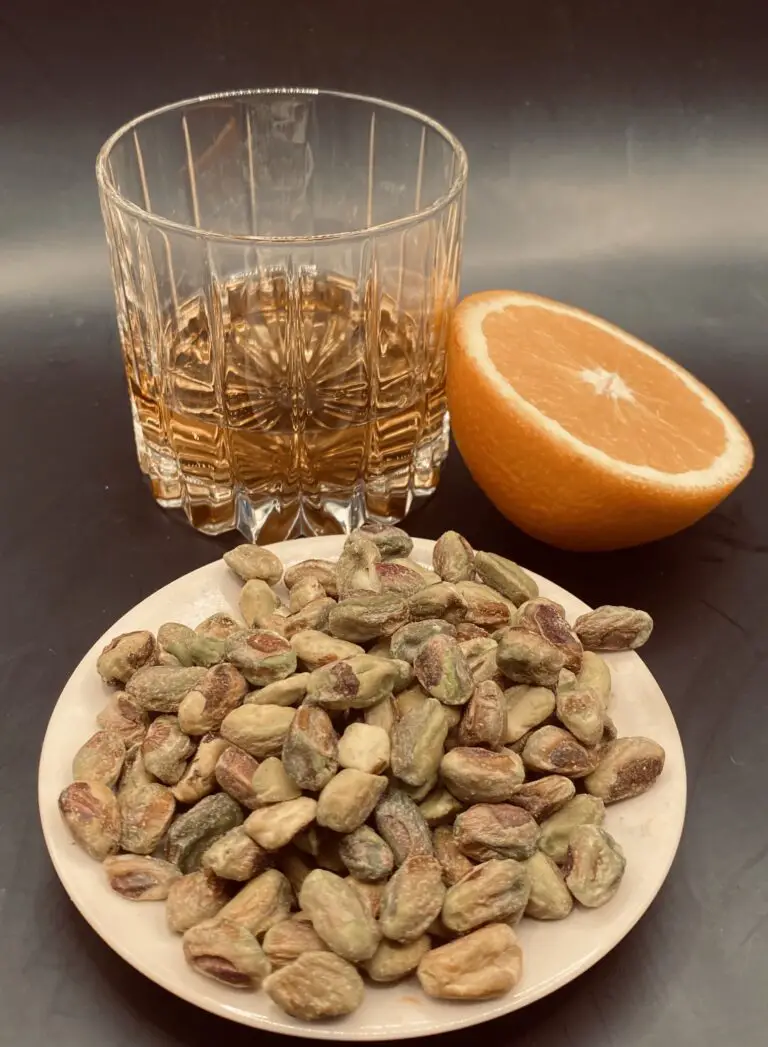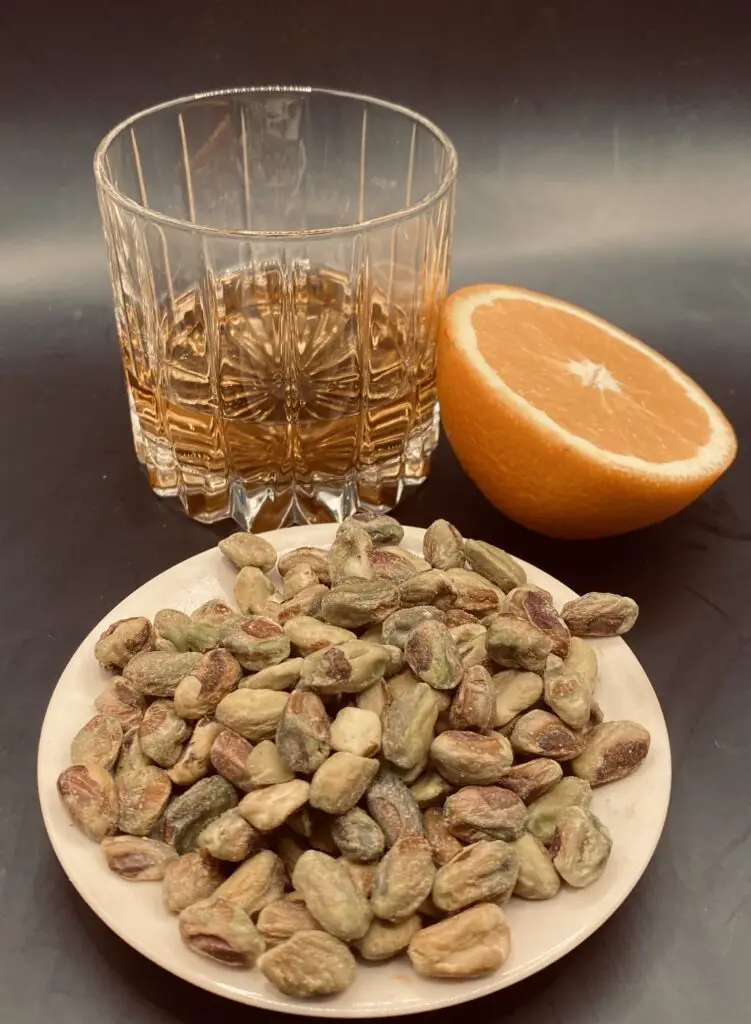 What to eat with whiskey after dinner?
If you are having a whiskey or whiskey cocktail after dinner how about a small platter of cheese with a creamy nutty character like Wensleydale (try Neal's Yard Dairy for artisan cheeses with complex flavours), dried fruit like apricots or figs, dried apple slices, some honey, brown bread crackers.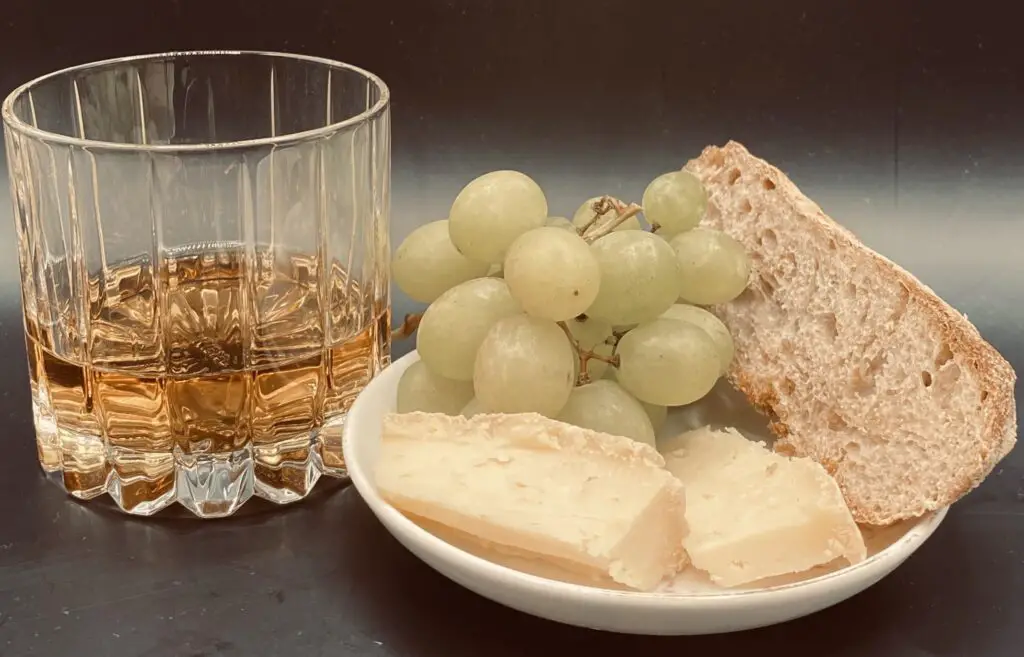 On the sweeter end of the spectrum I'd suggest chocolate truffles, a dark brown sugar toffee or fudge with sea salt. Bread and butter pudding with marmalade, apple and raisin crumble with cream (not custard – somehow I'm not sure the eggs will go). You could really go to town, here! How about some sticky toffee pudding on a dark winter's night or orange cake for some acidic brightness. An oldie but a goody is crepe suzette. The delicious list is endless.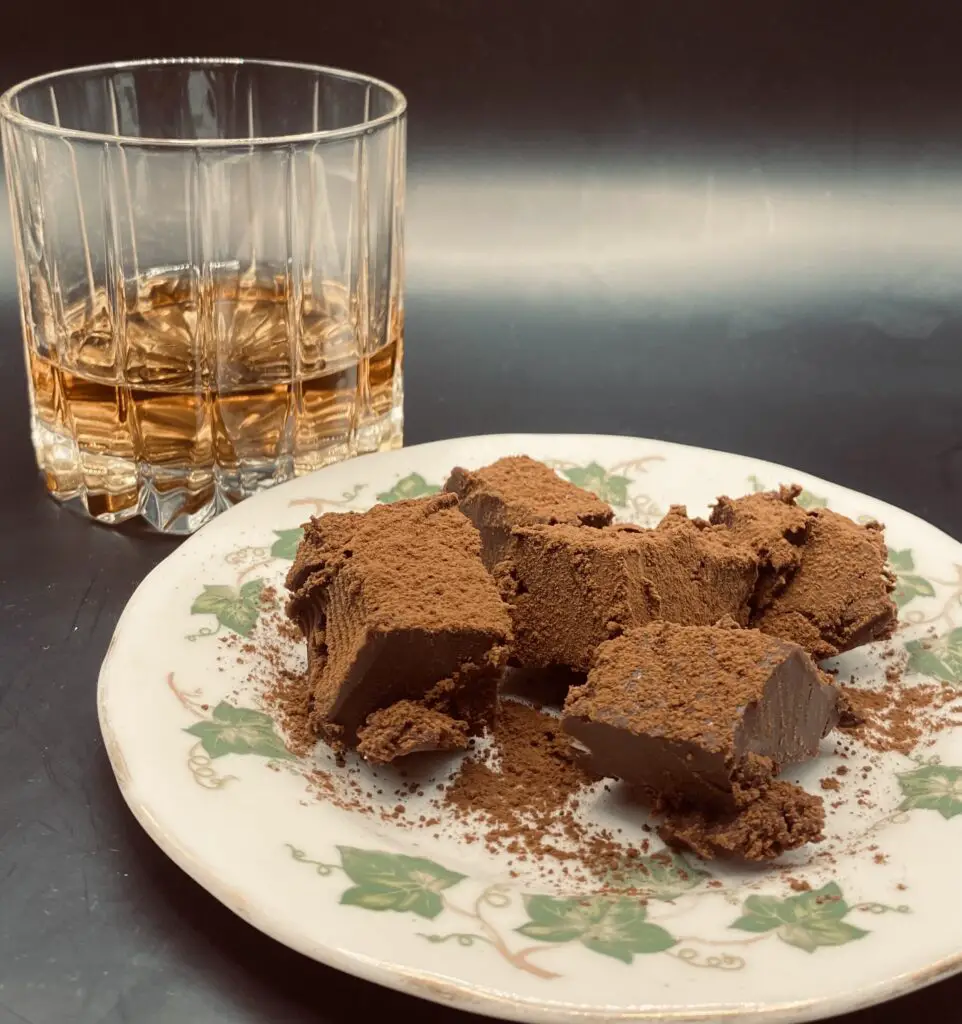 What to eat with whiskey at dinner?
A more substantial accompaniment would be smoked oily fish like the finest smoked salmon or trout served with some buttery boiled potatoes and a cream sauce. Or, honey mustard sausages, mash potato and some buttery spring greens or cabbage. If you are vegetarian, how about a rich cheese and sweet red onion chutney toasted sourdough sandwich? Don't skimp on the bread and toast/fry your sandwich in butter of course! The most traditional (and finest) meal Vodka Guy can think of is Scottish Haggis, neeps and tatties with a cream whiskey sauce to be consumed in the dining car of a speeding Caledonian Sleeper train.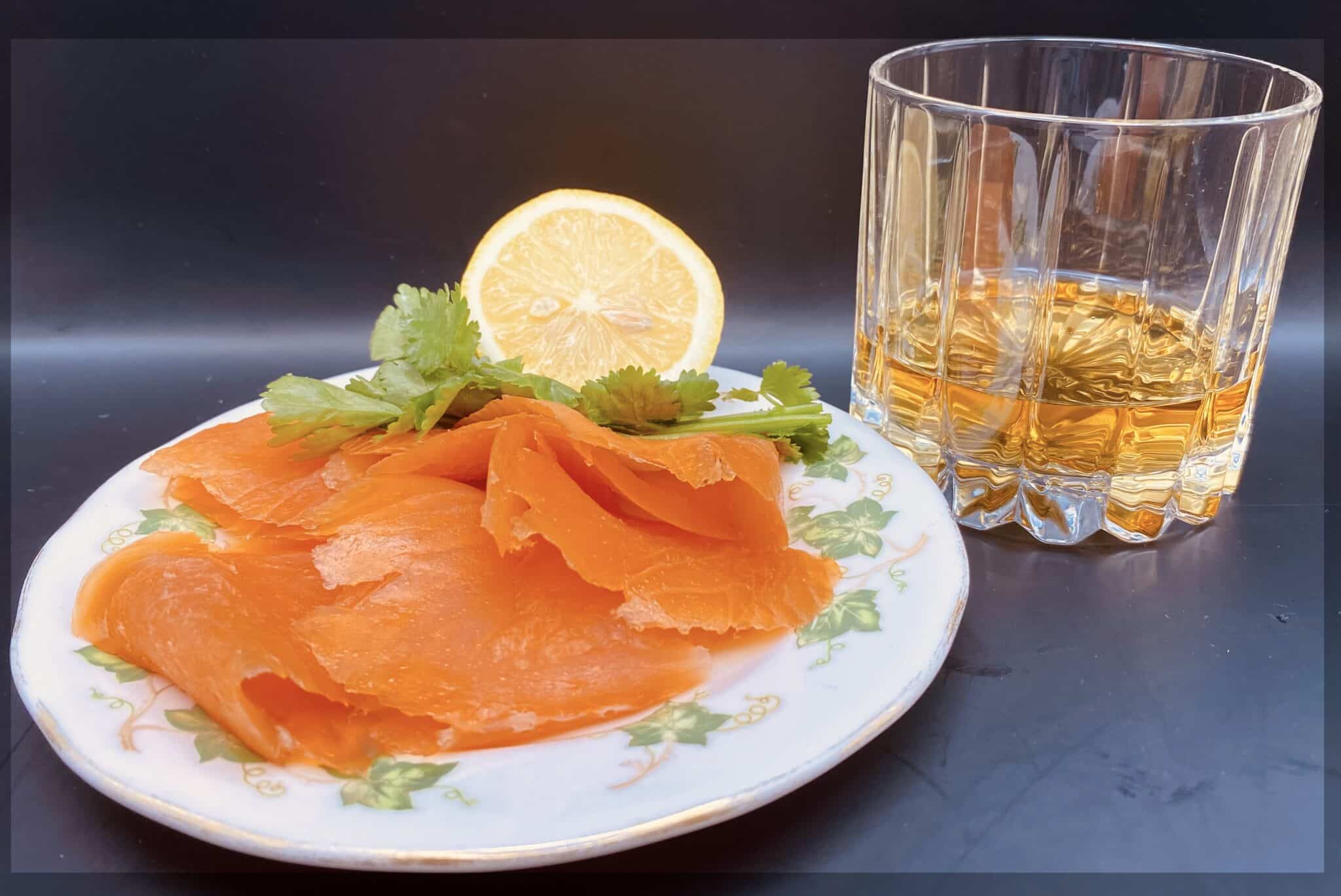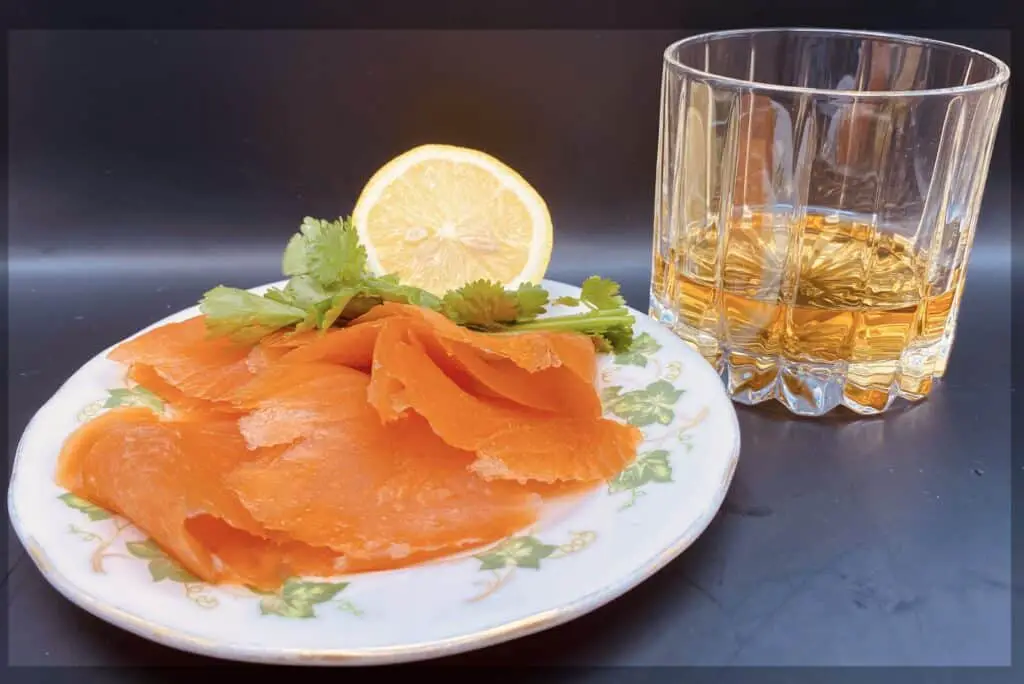 And of course the ultimate accompaniment, a single Cuban cigar.